On-Call Computers
Overview
Quality Computer Repair Services at an Affordable Price
We offer On-Site Computer Repair Services and convenient Drop Off locations. We specialize in servicing small business and residential customers in Southwestern Ohio, including the greater West Chester and Mason areas. We are your Local Computer Repair Specialist !
With over 25 years of experience we are confident we can exceed your expectations in quality, service and price. We offer a full range of services, including: Computer Repair, Data Recovery, Network Installs, Virus detection and repair, and more.... See a full list of services
Certified Experts
We provide only the most experienced and best trained Certified Experts. Our Technicians have completed the rigourous requirements to hold the A+ and Network+ certifications as well as the coveted Microsoft Certified Professional certification, which ensures that you will have the most competent service available.
A+ Certification: The A+ certification demonstrates competency as a computer technician specialist. CompTIA A+ certification is a vendor neutral certification. It requires two comprehensive tests to be passed.
Network + Certification: The Network+ certification is an internationally recognized validation of the technical knowledge required of foundation-level IT network practitioners. The Network+ certification ensures that the successful candidate has the important knowledge and skills necessary to manage, maintain, troubleshoot, install, operate and configure basic network infrastructure, describe networking technologies, basic design principles, and adhere to wiring standards and use testing tools.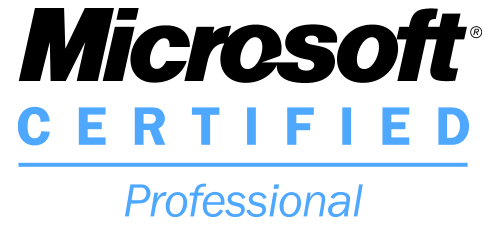 Microsoft Certified Professional: Microsoft Certified Professional (MCP) is a program of professional certifications awarded by Microsoft. Individual certifications are received upon completing rigourous training and passing qualified exams on topics such as Windows and Network Server systems.